from wednesday 12th february 2020 to saturday 15th february 2020
BIOFACH2020
BIOFACH, the World´s Leading Trade Fair for Organic Food, combined with VIVANESS, International Trade Fair for Natural and Organic Personal Care, is an important business event, an emotional event for the sector, and both a get-together and an opportunity for positioning.

Every year, the exhibition duo gathers representatives from politics, associations, NGOs, VIPs and other opinion formers and figures of public interest. Here the organic stakeholders discuss matters concerning the future of the market and use this joint platform for shaping the future. The BIOFACH Congress provides extensive information about the organic sector.

A large number of innovations and new initiatives are on show at the Novamont stand. On 14th February, IFOAM in collaboration with Novamont organized the workshop "The use of bioplastics in the organic industry". During the event will be presented also the european project Mypack. The goal of MyPack is to support the market introduction of innovative packaging in order to reduce both food and packaging waste and their negative influence on the environment. In the 27 European countries, 89 million tons of food waste is produced each year, which means that Europeans throw away 20% of the food they buy.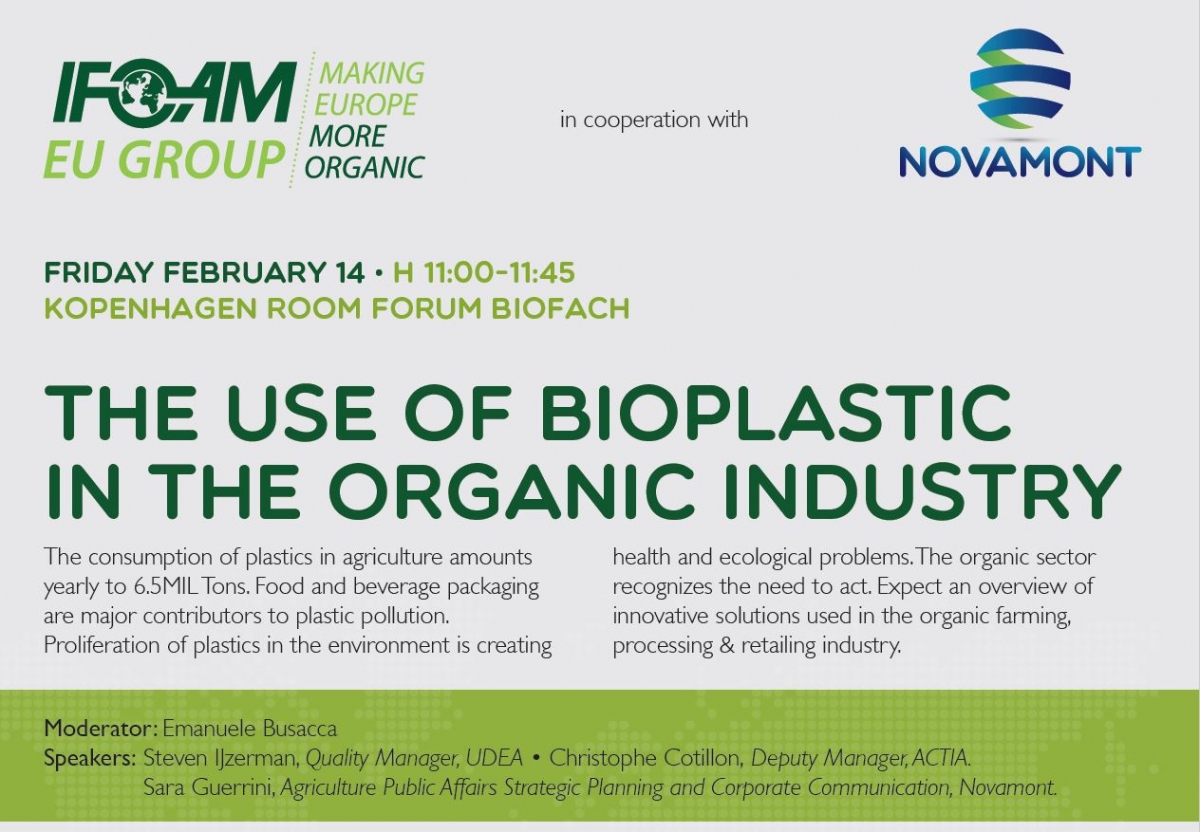 Discover more on www.biofach.de