MATBIOPACK Strategic Program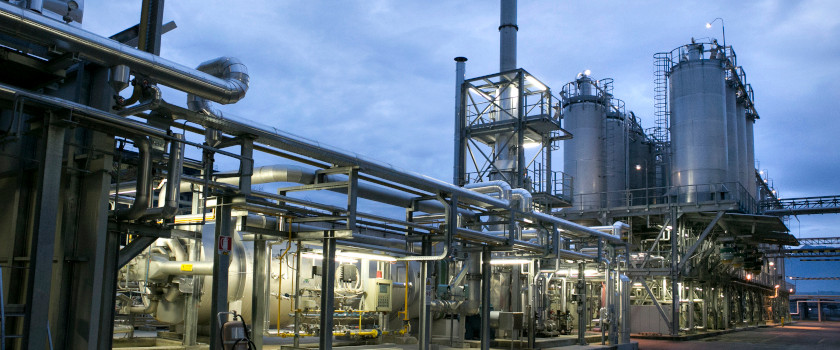 "Development of innovative products and processes for the environmentally friendly production of bioplastics from renewable sources for packaging applications" (CALL FOR SUPPORTING COMPLEX RESEARCH AND DEVELOPMENT PROJECTS - POR FESR 2014-2020 - UMBRIA REGION)

The project coordinated by
NOVAMONT
is part of the
MATBIOPACK
Strategic Program and is funded by the Umbria Region under the "Call for support for the complex projects of Industrial Research and Experimental Development - POR FESR 2014-2020".
This program sees the strategic participation of three industrial players,
Novamont SpA
,
Bazzica Srl
and
Polycart SpA
, for the development of industrial research and experimental development projects, that are coherent and connected with each other, in order to strengthen the valorisation processes of research in the strategic production systems for the Umbria Region, as identified in the "Strategia di specializzazione intelligente (RIS 3)".
The project aims at developing products from renewable sources with high added value and innovative processes for the production of bioplastics for the packaging sector and bioproducts for the agricultural sector (eg biolubricants).
The project has been broken down into four work packages, that are connected with each other, in which the following activities will be developed:
Development of innovative monomers from renewable sources for the production of biopolymers: a study of the production process of innovative monomers from oil plants will be carried out with the aim of improving the selected crops, making them more suitable for the production of oils for oleochemical processes, and to optimize the synthesis process of a new building block of interest.
Synthesis and preparation of new biopolymer formulations: a synthesis process will be developed for the production of innovative biopolymers suitable to start trials in collaboration with the other beneficiaries of the strategic plan (Bazzica and Polycart).
Development of innovative biolubricants for agricultural and / or industrial machines: thanks to the results obtained and the experience gained by Novamont in regional (PSR UMBRIA 2007-2013), national (BIT3G) and European (FIRST2RUN) projects, the production of biodegradable biolubricants from renewable sources for agricultural and/or industrial machines will be tested.
Demonstrate the sustainability of products and processes developed through the application of methodologies for the analysis of environmental, social and economic impacts to support the development of a sustainable value chain.In line with the "Strategia Regionale di Ricerca e Innovazione per la Specializzazione Intelligente (RIS3)", the project will allow Novamont to develop high-value-added products and innovative processes for the packaging sector. At the same time the projetcs will allows the Terni Chemical Hub to confirm itself as a fundamental player for the innovative materials sector from renewable sources, with positive impacts on industrial activities and on the agricultural sector of the local area.